Ultra-reliable, high-bandwith, Zero Insertion Force Connector Series.
Engineered to operate in a variety of medical, industrial, test and measurements applications, ITT Cannon's high-performance DL Series of Zero Insertion Force (ZIF) Connectors fills the need for cost-effective, multiple-wire power and signal interconnect solutions.

With minimum mating cycles of 10,000 (DL) to 20,000 (QLC), ZIF connectors can be mated and unmated in two second and suffer no performance loss. Their high-bandwidth pinout allows for full-flexibility and reconfigurable I/O.

The DL Series comes in multiple variants: Plastic DL, metal (DLM), shielded (DLP) and miniaturized (QLC), providing outstanding choice and superior performance in critical applications. A wide range of high-quality accessories, hand crimp tooling and contacts complements the series.
Min. 10,000 mating cycles
High pin count: 60-440 layouts
Single handed locking and actuation
Cost effective
Fast and easy assembly
EMI/RFI shielding
Operating temp: -40°C to +105°C / -40°F to +221°F
RoHS compliant
Easy contact termination
Resources
DL Series ZIF Connectors Catalog
DL Series Sell Sheet
DL Series ZIF Connectors for Test & Measurement - Technical Article
QLC Solderless Plug Sell Sheet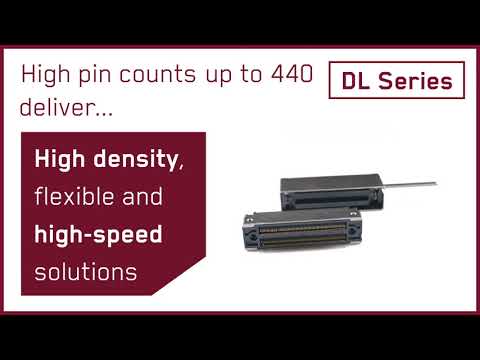 DL Series for Test & Measurement Video